A trip to Canada's north in Yellowknife - North West Territories came in place when I was informed to be visiting for a week - July 8th - July 12th. Like always if I am heading out, I hate spending time in the hotel after work. Infact this was a great opportunity to see the life and beauty of the north and capture some beautiful faces and concepts if possible.
I did post on Yellowknife Facebook community page - mentioning that I am looking to collaborate in those dates and anyone interested would be amazing to team. I had kept the concepts open to the models since I was not aware of the places and the comfort.
I did got a few interested models for the shoot however I reached out to one who was a makeup artist and had two more friends to shoot. Amazing - I was wanting one to shoot and now I had 3 on my team.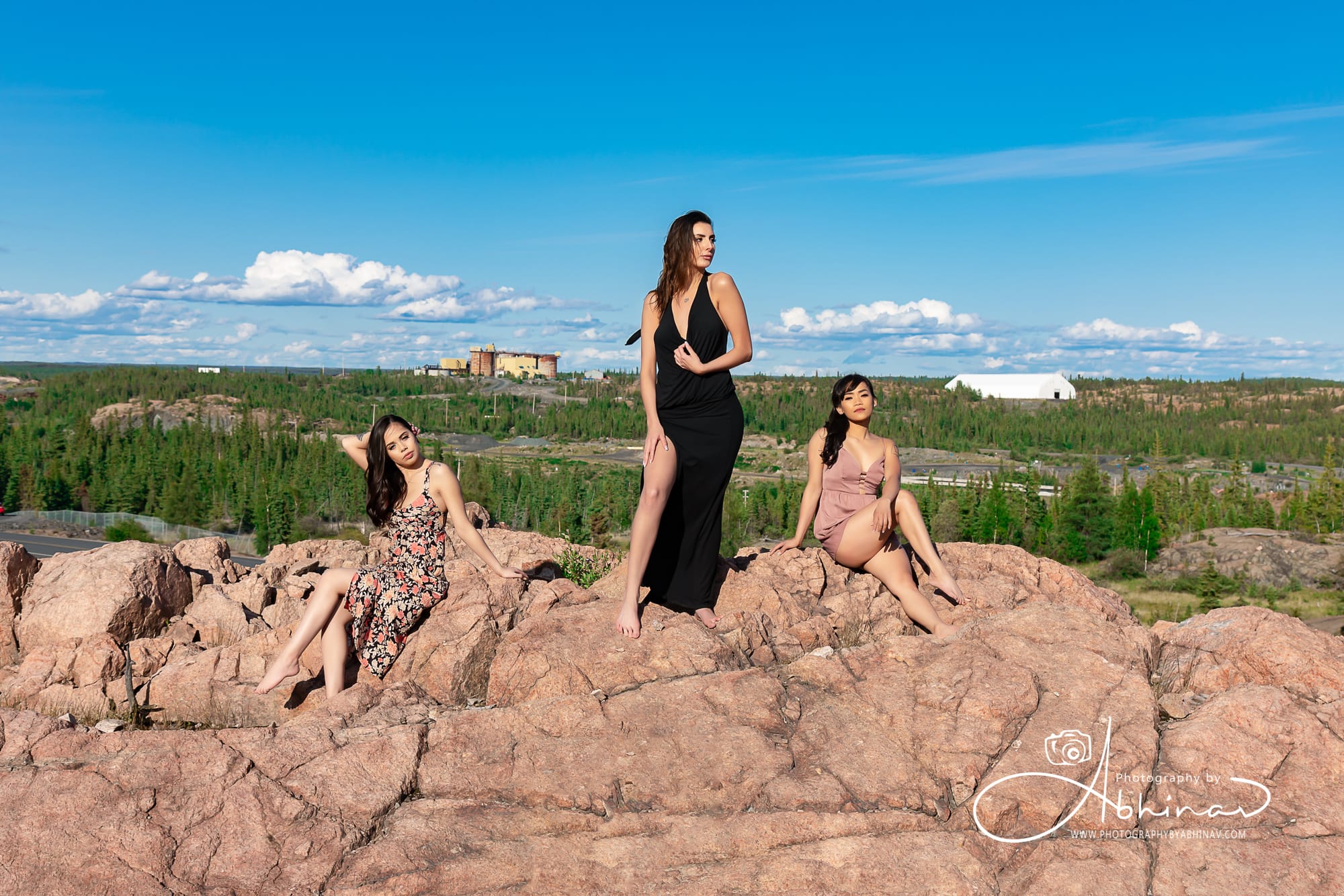 These ladies were stunning and knew the right spots in the city. Rest my my lens to capture the essence. The shoot was fun plus I had a chance to know about the life up north.
Check some of the amazing shots. This definitely was one of my favorite shoot.