The Khan at the St. Albert Botanical Gardens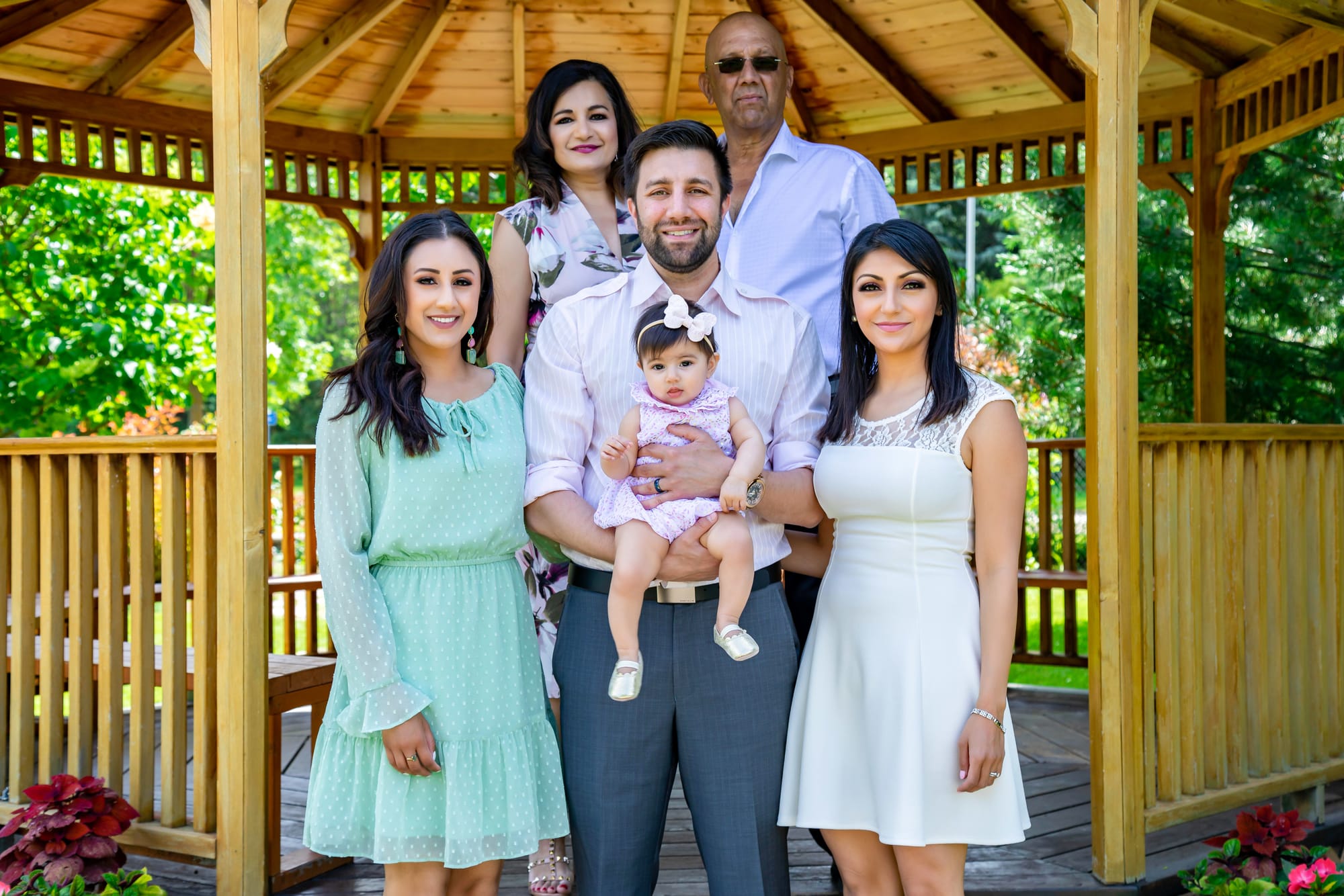 Knowing the Khan's has been a pleasure. Meeting them in local celebrations was mostly the time we shared meet and greet moments until this last Saturday - July 11th this year. Lyila and I are chat friends and we do catch up via text to see however in her family and my family are doing. In 2019, I had a pleasure to capture the baby shower of Dalida - Lyila's sister in law. A little miracle was on the way until this shoot day I got to meet as well as capture the little princess - Zahra. Along it was fun meeting Lyila's Mom = Candy Khan as well Lyila's Dad and her stunning and dashing brother. A perfect family all set for the perfect shoot :)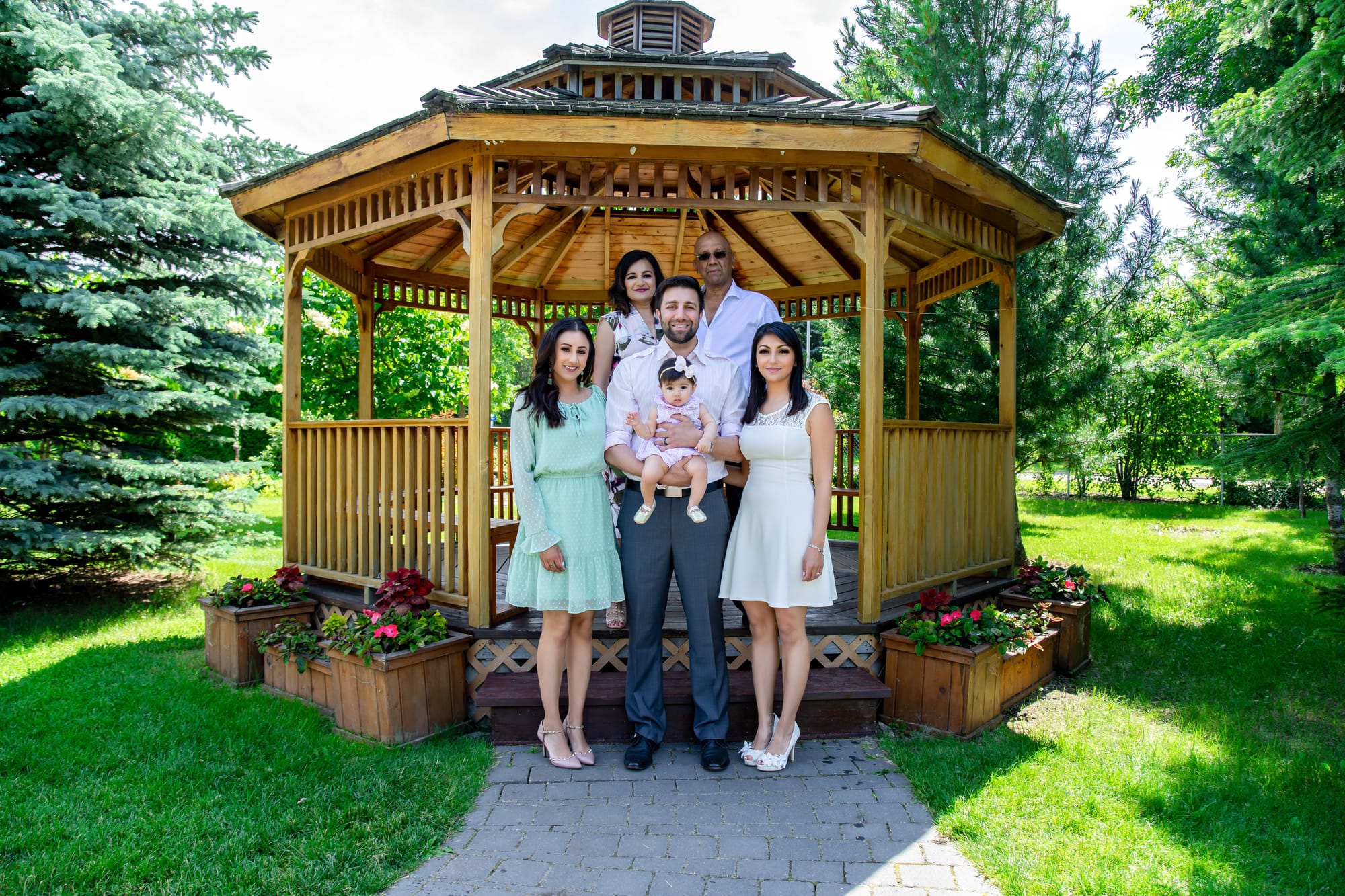 Finally after scheduling a few times, we decided to do the shoot at The St. Albert Botanical Park at noon. It was the only time available for everyone to do :) It turned out to be a beautiful day. It was sunny also a little breezy which made it perfect for the shoot. As we gathered at the parking lot, we were all set for that perfect shot.
Started with the shots at the Gazebo. It seemed liked it was meant for us. Clean and nice gazebo right in the green.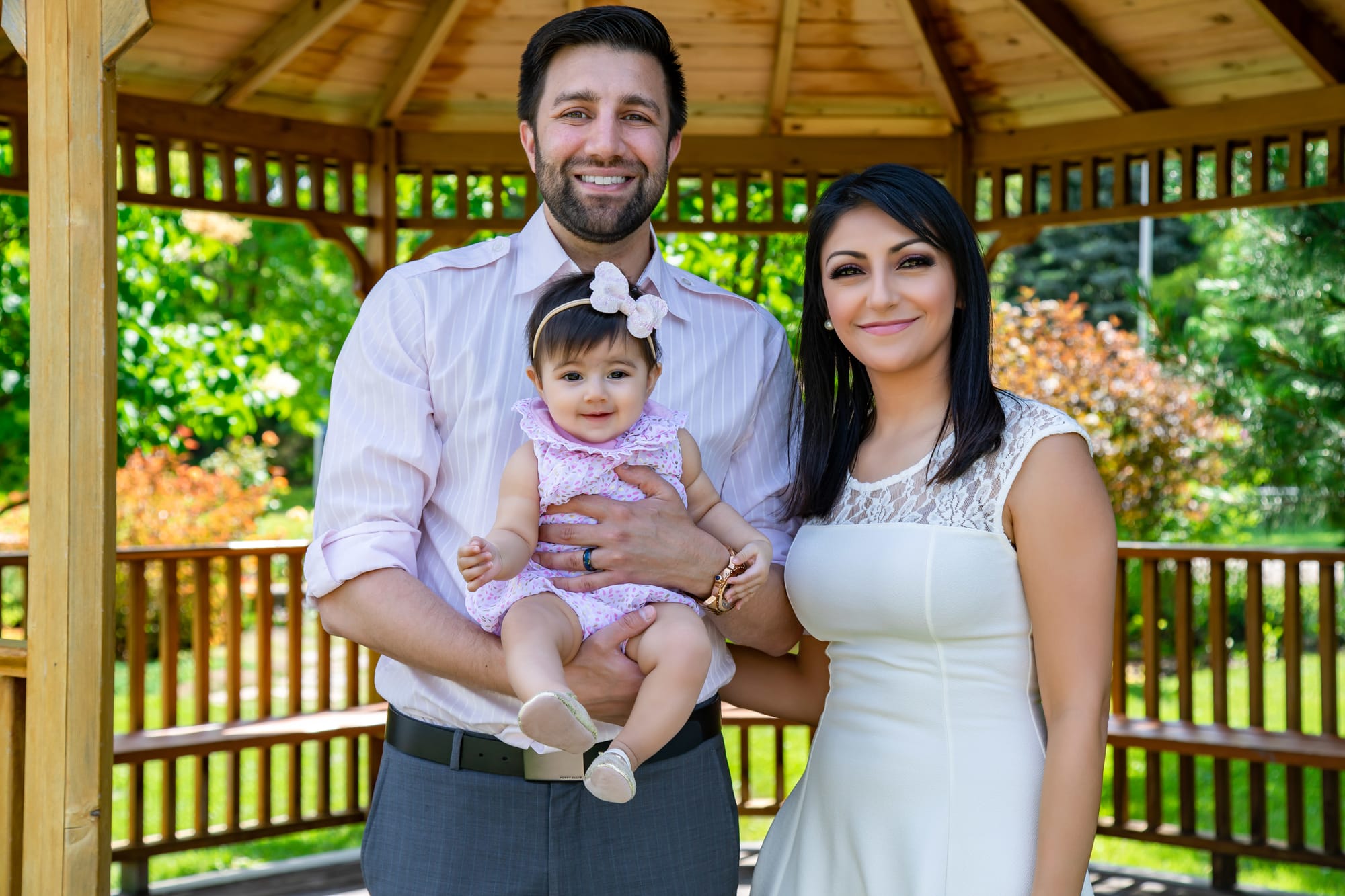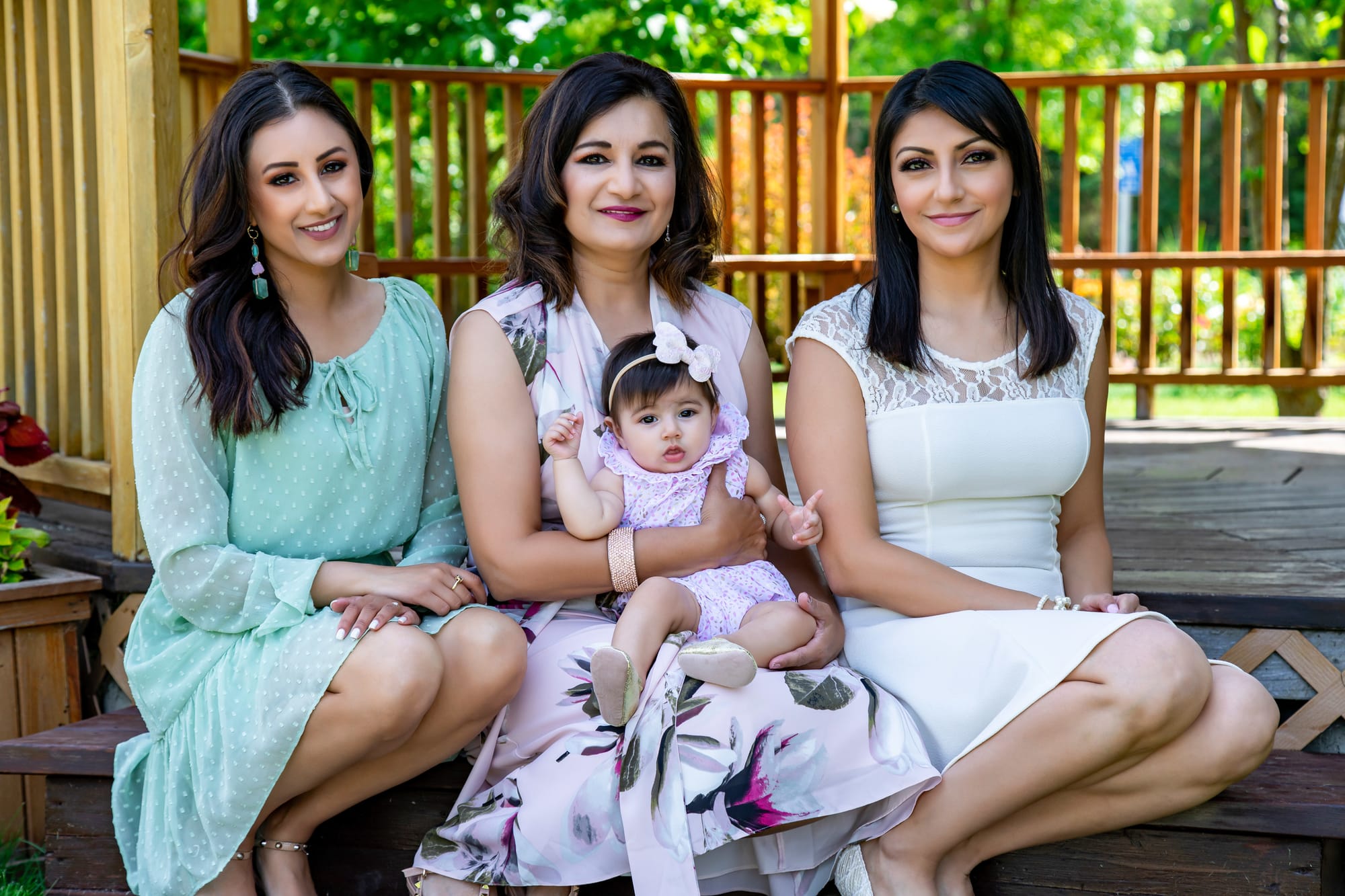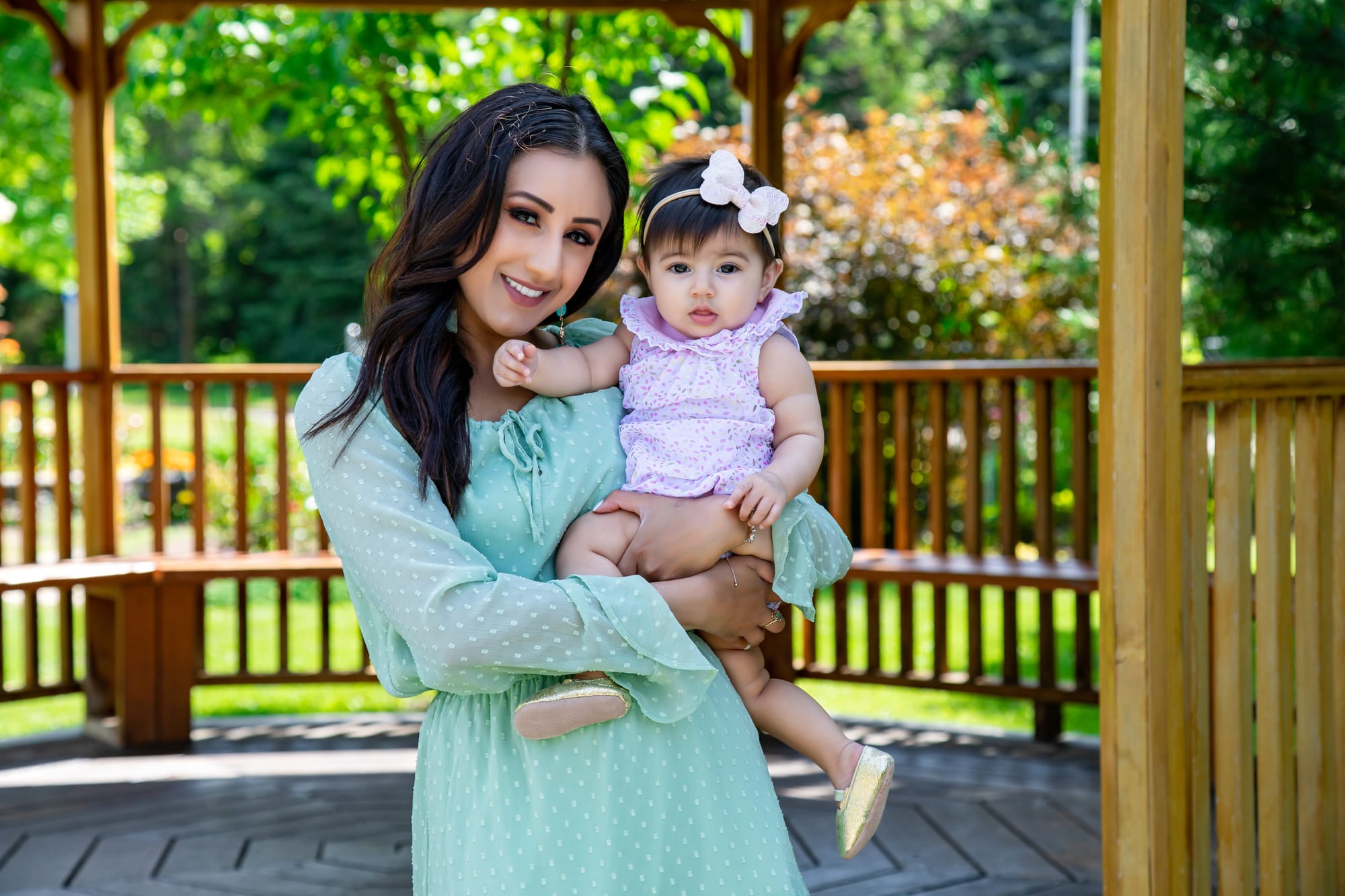 After capturing the moments at the gazebo, we went for the walk in the park and captured the moments in the perfect backdrop. The botanical park seemed to be busy that day since the sun came out after the rains earlier in the week. We were able to find spots for our photography needs. One spot was the perfect bench with the trees in the backdrop!