Anjana Babbar - the dance queen of Bollywood and the owner of Jeewan Gopal Dance Academy (https://www.facebook.com/jeevangopaldanceacademy) have met on a few occasions in the past but never had any opportunity to work together on a project. During Arshdeep's Celestial Pehnawa 2019 Fashion Gala held at Aria Banquet Hall in Edmonton, I had an opportunity to witness her dance performance along with talented team of Mahek Punjabi and Punjabi Ranjan) set the stage on fire.
After sharing few text messages, we decided to meet at Tim Hortons for a coffee when she talked about her Annual Gala coming up on February 02 of 2020. What a date - 02-02-2020. During this 30 mins quick meeting, she went over critical details about her event. Location, duration and audience. This was going to be the 10th event so it definitely had high expectations. With her talented team from tiny tots to adults, 3 hours would be just pure dance and team work what the audience will be witnessing.
Listening to the details and seeing the passion plus the co-sponsors for the event including Mega Signs, Beauty Zone By Kiran, MAHR Immigration along with Celestial Immigration and Pehnawa team, I knew that very moment to be a part of this amazing team. 3
---
Comes the show day where the Festival Place in Sherwood was packed and there an wan excitement in everyone. Be it the vendors, the parents of the kids performing or the attendees, this afternoon was jam packed. The duration of 3 hours (2 pm - 5 pm) went so fast with back to back stunning performances definitely kept the momentum high which was well appreciated and supported by the audiences with their applauds.
This is the opening shot where all the sponsors are seeking blessings from Goddess Swaraswati for this amazing beginning.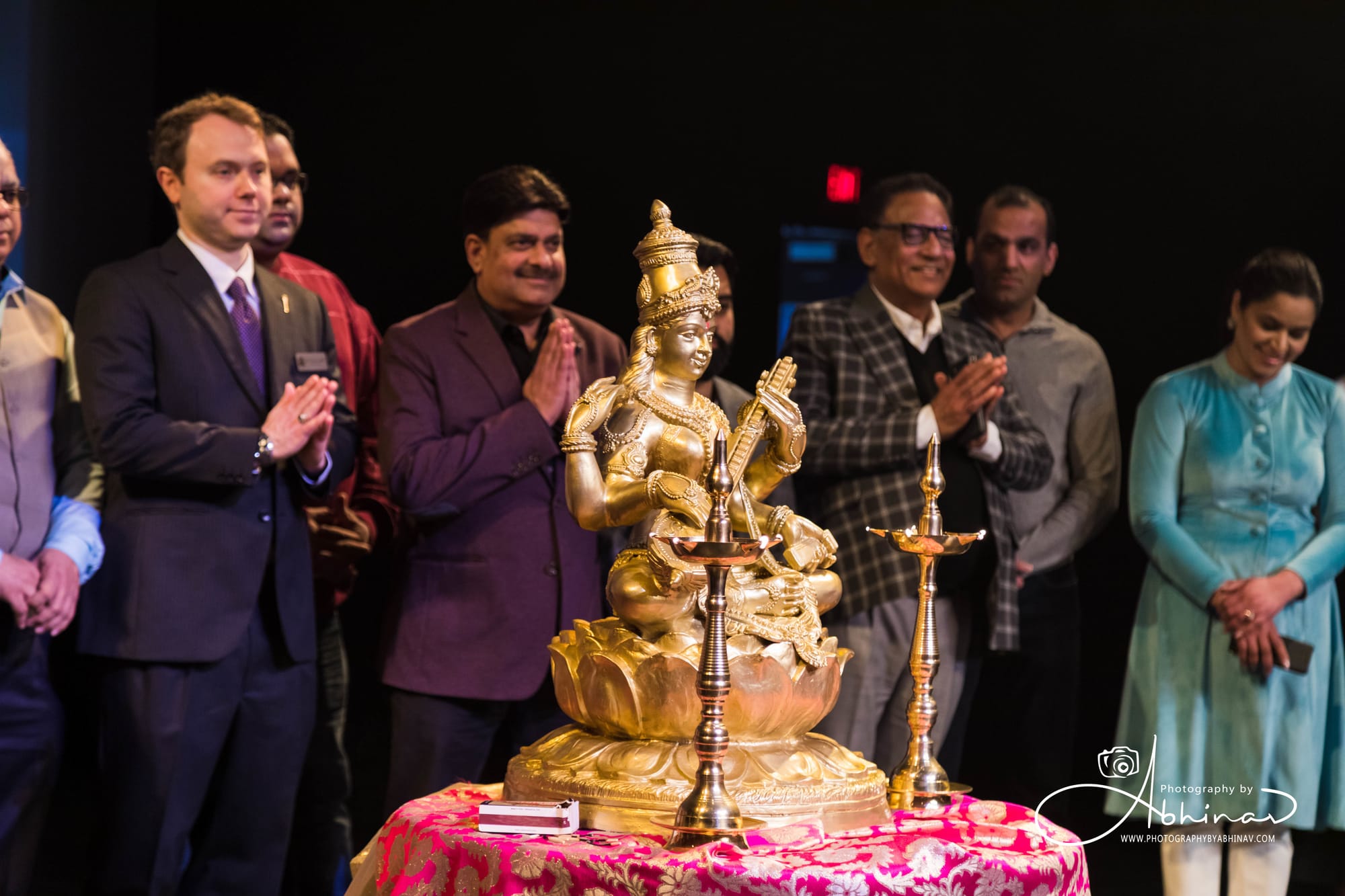 ---
Please visit the following link for the rest of the images for this amazing afternoon at - JGDA 2020 - A decade dedicated to dance - Anjana Babbar.
Thanks again - Anjana Babbar of Jeewan Gopal Dance Academy for having Photography By ABHiNAV to witness some amazing stunning performances along with capturing some beautiful memories from this decade of hard-work.
Photography BY ABHINAV
Feb 02, 2020